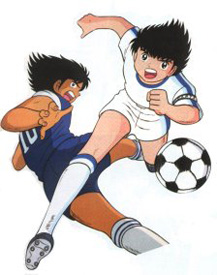 With our dear Chef Tell on the DL, an impromptu opportunity came up to Q at The Thicket and YHC did not think twice about it. A brief survey of the AO last evening gave YHC a good idea of what could be done. It is almost June, when 32 countries will face off in an event that will be watched by half of the world's population. While the USA did not qualify to the World Cup, 21 PAX still chose to meet in the gloom to show Briar Chapel that the World Cup fever is real.
Warm up
SSH x30 IC
IW x20IC
AC x10IC
Reverse x10IC
Merkin x30SC
The Thang
Mosey to the bottom of the parking lot
Bear-pees:
Heading in the uphill direction, for every four steps of bear crawling perform one burpee keeping a 1:4 ratio. Traverse the length of the parking lot. Mosey back to the bottom of the parking lot. Repeat doing two burpees the second time (2:4 ratio), and 3 burpees the third time (3:4 ratio).
Mosey to the soccer field.
Bear crawl vs. crab walk soccer match: Split in two teams, one team bear crawls while the other team crab walks. Goalies plank. Once someone scores a goal, then the teams swap roles (bear to crab and crab to bear). The PAX found grass was wet and very cold from the night before, so they played until fingers were uniformly numb. Final score 2-1.
Mary
Crab Jacks x30IC
American Hammer X20IC
Flutter Kick x20IC
Mountain Climber x20IC (Germ)
LBCs x30IC (Dueling Banjos)
BOM:
Thank you for the opportunity to lead you this morning. The real goal of these workouts – in my opinion – is not the workout itself but the new memories. YHC will remember that mumble chatter stopped at some point during the uphill bear-pees, Griswold and Horny Toad complained heavily, and YHC had no one to blame but himself. YHC will also remember a cold, wet soccer match in which everyone seemed to have a lot of fun. Enjoy the new memories. Until we meet again in the gloom. Aye!