Compared to the previous few days, YHC stepped outside to a balmy 30 degree morning. I assumed that this would mean a huge congregation would be waiting at the AO for a grand ol' ruck. Instead, Chum was holding court in the parking lot, solo. We waited a bit and concluded that we would be the only ones to conquer the trails this AM
The Thang:
As usual, Strava can explain it better than me. In short, we put in 5.4 miles, heading North from Basecamp to pick up the trails, head up to the Veranda and back via a more southern route.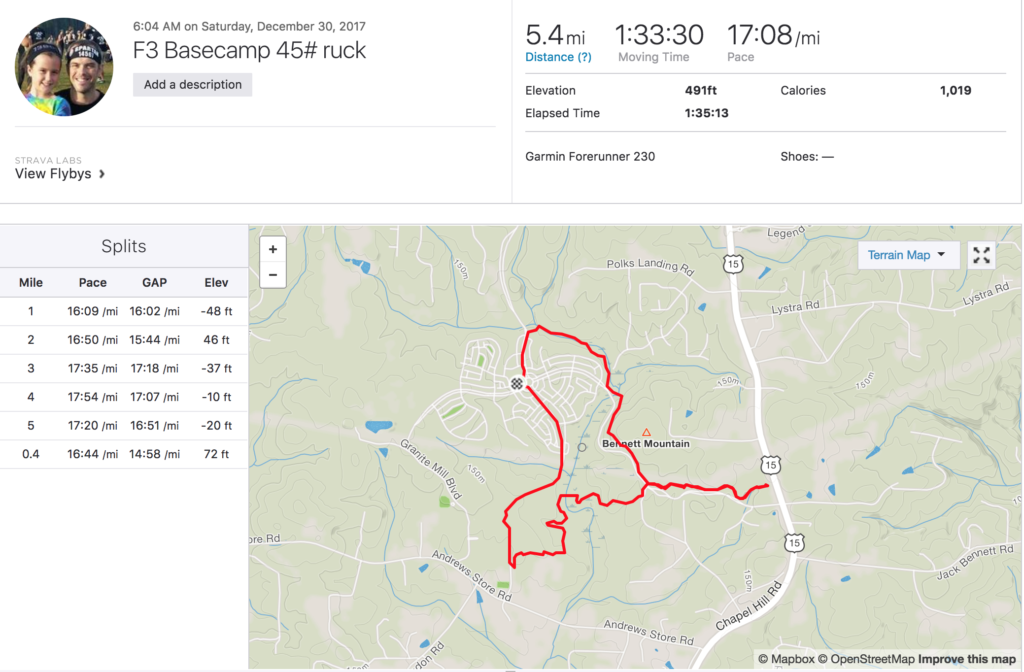 Cooldown:
Some old man stretches
BOM:
It's the end of the year! Let's all continue to foster the bonds of fellowship that were created or maintained this past year into the next!