YHC was supposed to have hip surgery July 25 but went and got COVID, so surgery postponed until Aug. 22. Trying to take advantage of this stay of execution by posting as much as possible before going on the shelf for six weeks or so. Empty slot on The Eagle Q sheet was a golden opportunity.
My 2.0 Houdini made his Eagle debut today, and everybody worked hard and crushed. Cherry Baked got out early for EC kettlebell swings.
THANG
Standard warmup, partner up, grab one cinderblock for each partner set, go to track for fun with B.L.I.M.P.S.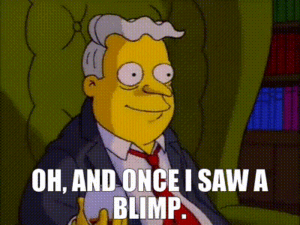 Partner sets complete 100 reps of each. One partner runs a lap on the track while the other does reps.
Bent over row
LBC with block
Irkins
Monkey humper
Peter Parker IC
Swings
B.L.I.M.P.S. travel once around track, YHC calling out switches
Bear crawl
Lunge walk
Inchworm
Merkin (traveling)
Paula Abdul bunny hop
Sprint
Grab blocks and mosey back to overhang by parking lot. One partner runs to pull-up bars for 5 pull-ups while the other does reps. Had to cut reps in half from initial plan and still only got to a smattering of squats before time was up.
25 blockees
50 lunges SC
75 imperial walker IC
100 merkins
125 plank jack SC
150 squats
Fin
COT
Prayers of thanksgiving for successful breast cancer surgery for Hutz's mom. Prayers for Yurt's family friend who suffered a major health setback recently. YHC took us out.
MOLESKIN
Strong crew. It was nice to see one or two PAX hadn't seen in a while. Great way to start the week, aye!