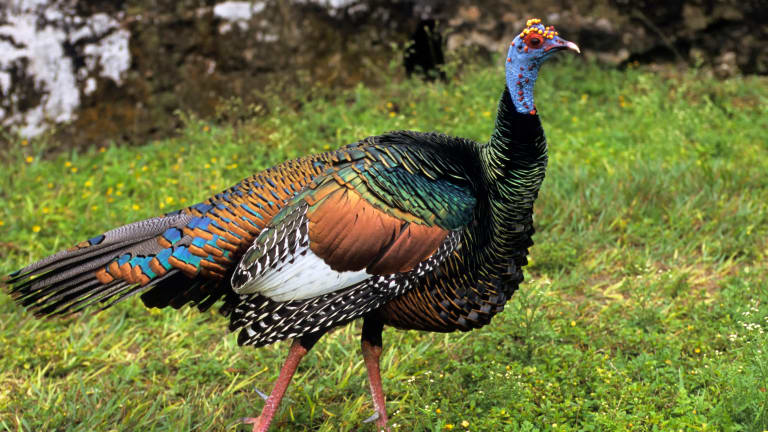 I was first introduced to the term "turkey-tap" by a fellow PAX when he described how a group of boys at a recent swim meet were greeting each other. A quick scan of the Urban Dictionary confirmed that the boys had indeed accurately identified the "turkey-tap". That fellow PAX and I agreed that a search of the F3 Lexicon was required to determine if an exercise of the same name exists – thankfully it does not. Here is #thewall's attempt to fill that void.
P.S. – This would also make a great FNG name if anyone feels so inclined.
Warm-Up:
20 SSH's, 20 Merkins, 20 FWD Arm Circles & Hold, 20 REV Arm Circles & Hold, 20 Overhead Claps & Hold, 20 Seal Claps & Hold, and 20 Merkins
Main Event:
Ricky-Bobby around the Wall AO for one lap & finish up with 20 Merkins
Dora 1-2-3: 100 Merkins, 200 LBC's, and 300 Squats
Mosey to the Shelter for 20 Derkins, 20 Dips, 10 Derkins, 20 Dips
Marry:
The Turkey-Tap: Gather the PAX in a circle holding plank position. PAX execute a series of Ring of Fire Merkins holding plank in between sets. The next PAX does not start until they receive a fist-bump (dare I sayTurkey-Tap?) from the PAX that just finished their Merkins. We made it around 3x moving from 5 Merkins, to 4 Merkins, then to 3 Merkins.
Announcements:
There is a 2nd F event coming up at THE MOD in Pittsboro on July 25th. More details to come.
There is a Spartan race in Virginia on October 26th. Several local men are looking at running the Super. Check out the Spartan Channel if you're interested in participating #bc_spartan. Spartan EC will be coming soon to help you prepare!
BOM:
The Turkey-Tap may have been an utter failure but we generated a fair amount of mumble chatter today trying to determine what it should be. Thank you for that!
We only have a few more weeks of Summer before the kids are back in school again. Make sure you set aside some time to do something special with your family or loved ones before it's over. It will be a great memory for all that you can share forever. There is something magical about summer when you're a kid.