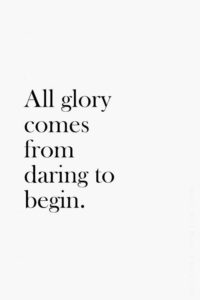 Four PAX rolled into the gloom of the Al Buehler Trail parking lot for a bout of extra credit work consisting of pull ups, KB swings and BWS.  We added a little music this morning to get us going and think the final tally was 8 rounds (80 pull ups, 160 swings, 120 bws).  Not a bad way to "warm up" and feel the glory of this Monday morning.
Arriving at our AO launch spot 5 PAX were ready to roll.  With the treat of much cooler air we head off in a fellowship jog to start our thang.  This morning we kicked things off on the sidewalk on the field side of Science Drive (across from the new parking deck).
Warm up consisted of SSH, Imperial Walkers and Mtn Climbers.  Now it's time to get to work.
1st – travel down the sidewalk to the stairs, distance unknown but I believe the consensus was far enough, via single leg bear crawl.  At each break in the sidewalk knock out 5 merkins and then switch legs and travel to the next break, repeat until you reach the stairs.  Credit Sweats for the introduction of these single leg BCs – they're brutal.
2nd – track work. 4 x 400.  When the 1st 400 is done PAX move into WWIIs until everyone is done.  When the last PAX is in 20 WWIIs together – single count.  2nd 400 followed by LBCs served up the same style but with cadence count.  3rd 400 – same but with flutters.  4th 400 travel to the small set of bleachers on soccer field.
3rd – crawling urkin.  PAX position themselves urkin style on the bleachers starting on the 1st row (feet on first row & hands on 3rd row), 7 urkins.  Move hands and feet up one row, 7 urkins.  Repeat until we reach the top.  49 urkins complete…..well done.  Run to the plaza area outside of the GOAT's office.
4th – inverted pull up dora.  We partner up and find some top railing bar for 100 total reps of inverted pull ups.  One partner is on the bar and the other is knocking out 20 tuck jumps.  Once the tuck jumps are complete partners switch. Grip is switched from overhand to underhand each time.  This was a great dora for working on strength with your heart rate up.  All PAX worked hard and crushed this.
Jog back to parking lot for 5 minutes of plank work.  Peter Parkers followed by a plank ring of fire with different plank positions.  Awesome job today men.
COT
YHC reminded everyone to check out the F3 Nation podcast with Dredd and OBT.  There are only 4 episodes currently.  YHC just listened to episode 3, All about the Q, and it was great reminder of what an honor it is to Q a workout.  All men were born to lead – it's inside of all of us.  F3 gives all of us a platform to develop as leaders.  Embrace that, test it, try it, and try it again.  It gets easier and your confidence grows – good stuff.  Don't hesitate to ask for help or ask for a co-Q.  Step up and try it, you won't regret it.