Welp, it's been a tough go for Carolina basketball this season, obviously. But YHC has been reminding himself that Heels fans have had it better than most over the years, so grabbed the Q at TBR to remind whoever else showed up of same.
6 got in almost an hour of EC weight circuits courtesy of Uzi, with Coxswain and FNG Trombone joining in toward the end. (Would have been a full hour if Sidecar had not lied when Uzi asked for a time check. Feel like Sidecar may pay for that one day.) Good mumble chatter as 16 PAX, including not one but two FNGs (Malware's brother Nathan, now F3 Semi), gathered in the gloom.
Quick intros from FNGs and a very quick warmup and we were off to the Dean Dome. TL;DR we covered an estimated 5.5 miles total in addition to lots of other exercises. It ruled.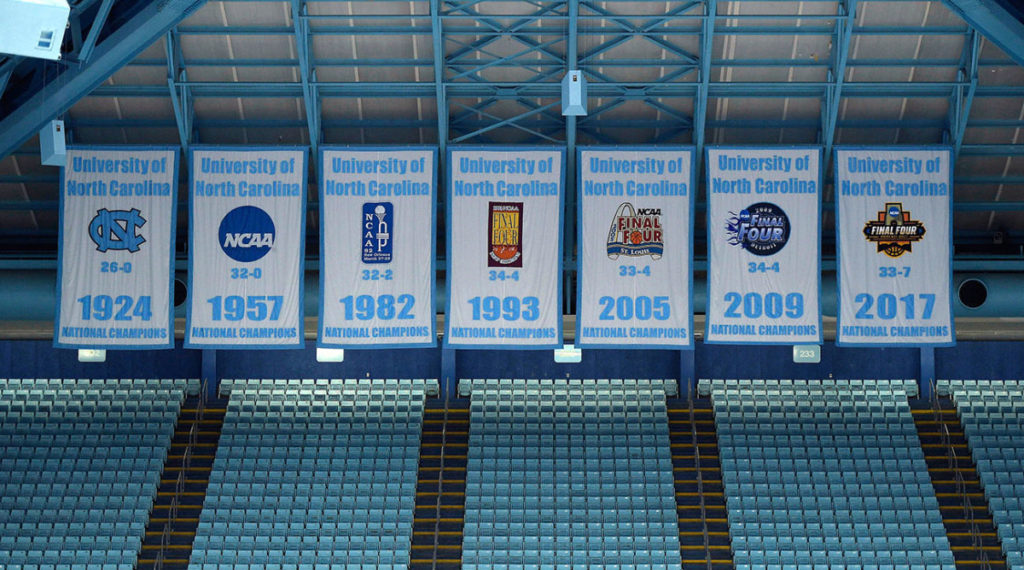 -Ran the mile or so all the way to bottom of hill near front entrance of Dean Dome.
-First round was 20 burpees OYO for every Final Four appearance – then 10 Larry Browns (improved Bobby Hurley) – –YHC then rechristened Ricky Bobbys Brad Daughertys, in tribute to the standout UNC/Cleveland Cavalier center and noted NASCAR enthusiast. All 16 traveled up the hill, with each PAX getting in exactly one sprint by the time we hit the top. Recovery jog to bottom of the hill.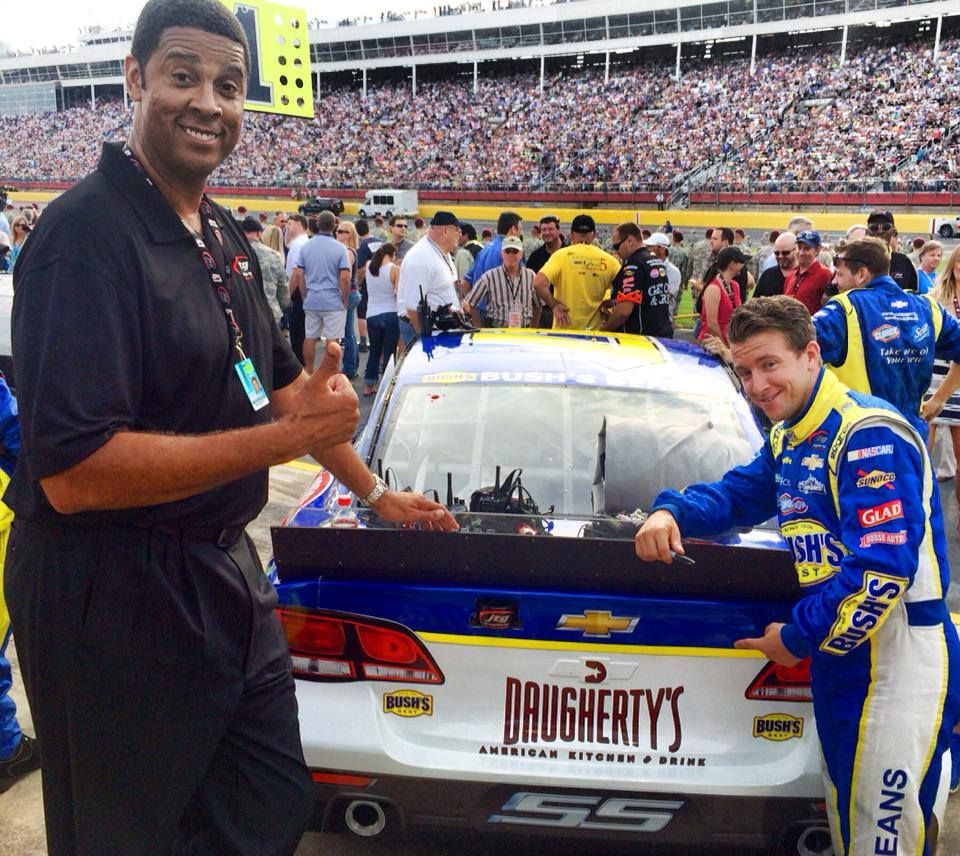 -Then it was 26 merkins for every Conference Tournament Championship – 10 Phil Fords – Split us into two groups of 8 for next round Brad Daughertys on either sidewalk up the hill, recovery mosey back down
-41 WWIIs for every Regular Season Tournament Championship – 10 Kenny Smiths – Two groups for Brad Daughtery up the hill until each PAX got in one sprint, then mosey back down
-50 flutter kicks IC for every NCAA Tournament Appearance – 10 Ed Cotas (YHC's personal favorite) Two groups for Brad Daughertys til everyone had sprinted, mosey back down
-34 merkins for every Sweet 16 appearance – 10 Raymond Feltons – For variety and time, AYG sprint up four sets of stairs, at the top found a nice wall perfect for dips, so we did 40 for giggles. YHC said that was hansbrough's number. Nightshift pointed out that was false, he wore No. 50. So…
-Back down the stairs for 28 dry docks for every Elite Eight appearance – 10 Ty Lawsons, then 50 Tyler Hansbroughs for good measure. Quads good and smoked as we sprinted up the stairs again.
-Up there we completed 17 burpees for every #1 seed in NCAA tournament – Quick selfie in front of the Dean Dome (after a few botched attempts by YHC) then AYG to the top of the hill.
-Then we Brad Daughertyed home, arriving just a couple minutes late. Very strong work.
COT
No prayer requests or announcements, other than for Whole Foods coffeeteria, which was very well attended. YHC took us out.
MOLESKIN
Great fellowship today amid some very hard work. A couple of funny moments during COT. Catskill forgot how old he was, off by two years. Sign of a good workout. As YHC stiffly rose from the prayer, Uzi made me get back down on the ground so everyone could ogle YHC's calves, remarking that they looked like legs of lamb hanging in the butcher shop. Felt very objectified, but wouldn't be a workout with Uzi if he didn't make it awkward at least once. #MeToo
Appreciate everyone coming out, even the Duke fans. It was, as always, win or lose, a good day to be a Tar Heel.